So I haven't been able to post a blog in a few weeks since I've been so busy with school and such! I have recently been decorating my new house so I will have pictures posted in a few weeks.
ALSO its been wedding fever so I've been busy with that AND I was throwing a bachelorette party! I will post some fun ideas for a successful bachelorette party soon!
Anyways, I wanted to do a quick post about an outfit that is perfect for late summer/early fall. I was actually inspired by MEGAN FOX

. I was looking for a comfy and breathable outfit for late night BBQs and early fall festivals.
Megan Fox
Me (obviously haha)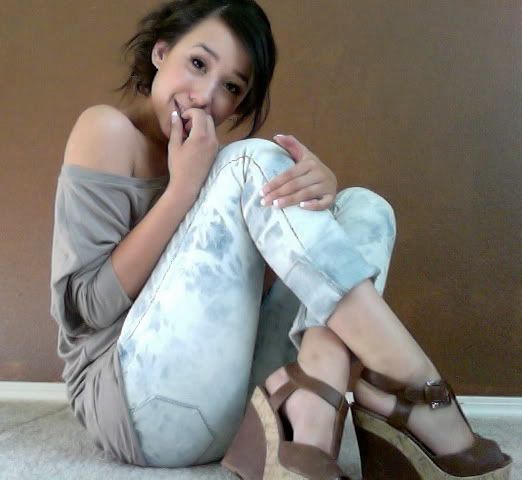 Shirt: $9.50, Pants: $13.99, Shoes: $11.99 all from

The shirt was regular price but everything else was on sale! It best to buy things near the end of each season (ie. end of summer for summer clothes and end of winter for winter clothes) Typically basic staples do not go out of style for about 2 or 3 years. I great example is gladiator sandals and wedges that have been hot for about 4 or 5 years now!
Anyways, that's my secret to shopping on a budget. Always try to get something you can mix with seasons. Like a my white wash jeans can be worn with a flowy top in the summer and a cardigan in the fall.
Hope you liked my look! I will try to update more often now that I have time!